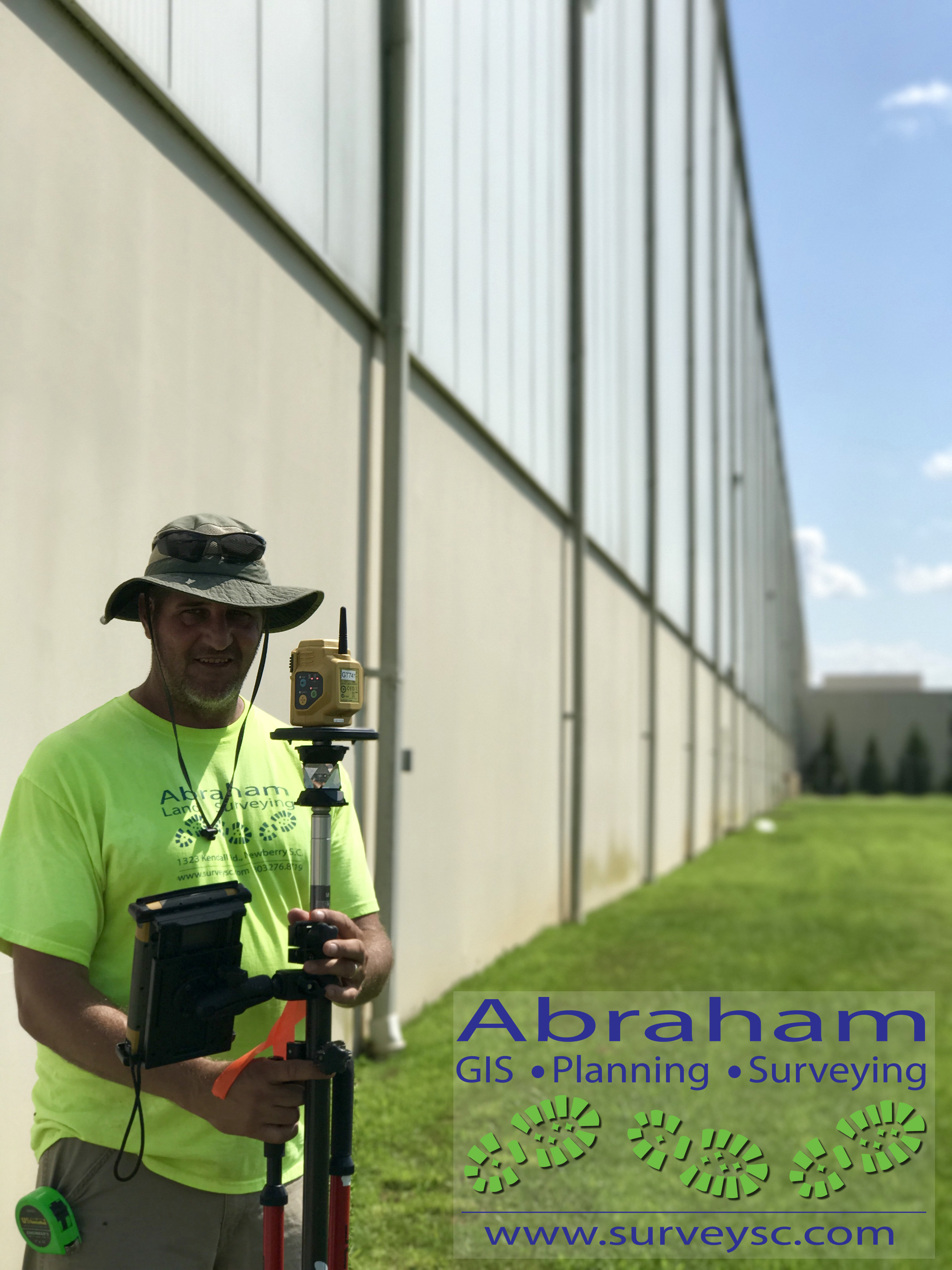 Abraham Land Surveying is proud to have been selected to provide services for Samsung's first American facility. We were tasked with providing highly detailed deliverables in a very compressed timeframe in order to help facilitate this deal and aid in expediting construction. Crews were deployed within hours of having the bid awarded for boundary, as-builts and topographic surveying. Our work has continued on this site for mid and long range engineering and planning. By deploying multiple crews using Topcon RTK GPS rovers and 2 brand new Topcon GT robotic total stations we were able to beat our target deadline.
Samsung reached an agreement with the State of South Carolina to open a state-of-the-art home appliance manufacturing plant in Newberry County. The $380M facility will produce some of Samsung's most popular, industry-leading home appliances and will generate 954 local jobs by 2020. This is the latest in a series of investments expanding Samsung's U.S. holdings and operations.
"Samsung's investment is great news for South Carolina and the United States, and it is a direct reflection of the fact that America is becoming an even stronger destination for global businesses looking to grow," said United States Commerce Secretary Wilbur Ross. "I congratulate Samsung on its expansion in the United States and wish the company success as it starts up its new facility in South Carolina."
When fully operational, the plant will employ workers across a broad range of advanced manufacturing roles, including craftsmen, operators, engineers and other both technical and non-technical positions.
"As a global leader in technology, Samsung could have gone anywhere to locate its new facility, but chose to invest in South Carolina because it's a great place to do business," said Lindsey Graham, U.S. Senator from South Carolina. "Samsung's new plant will inject millions of dollars into Newberry and serve as a catalyst for further investment across the Palmetto State. I'm excited we are strengthening South Carolina's collaboration and partnership with Samsung. It will pay dividends for both in the years to come."
The facility will produce premium home appliances including washing machines from early next year. Samsung already operates a call center in Greenville, South Carolina, that supports 800 full time and contracted jobs.
More Information about the announcement can be found here:
https://news.samsung.com/us/samsung-south-carolina-home-appliance-manufacturing-plant-investment-newberry/
https://www.usnews.com/news/best-states/south-carolina/articles/2017-06-28/samsung-investing-380m-in-newberry-creating-950-jobs
http://www.thestate.com/news/local/article158581934.html